We have now implemented a new online licencing system into FSI Server 2016 which makes getting trial licences as well as regular licences incredibly easy.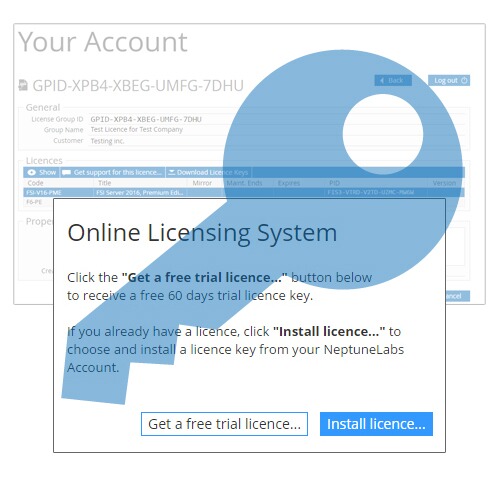 Get your FSI Server ready in no time.
The connection with our User Account Management System (UAM) makes the licencing of the new server extremly easy and convenient.

In case you have already bought FSI Server, you can log into your account and then just select the licence you would like to have installed on the particular server.

This is especially convenient if you have a Monthly Rental licence – you then just need to check for the updated key if it is close to expiry – or if you would like to change the hardware of your FSI Server. No implementation of a licence key is required anymore – everything is accessible online!
This feature is implemented in the software beginning with version 2016 of FSI Server.

With your UAM account you also always have a comprehensive overview of all licences connected to your company account. You can also see on which system each licence is currently installed on, the expiry date and how long Software Maintenance is valid.

You can now also get a free 60 day trial licence just by pressing a button.
If you already have an UAM account, the licence will be connected to it after logging in, otherwise you can easily create an account for free with a few steps.

A trial licence of the latest version can be downloaded here.
The System Requirements can be found here.