Simple yet effective image zoom.
Effective zoom for desktop browsers.
FSI QuickZoom is most intuitive zoom for desktop browsers – just hover above an image to have it enlarged.
Dynamic, simple and fast hover zoom.
The HTML5 technology provides super-fast hover-zoom for every desktop device which can be easily combined with mobile viewers.
Easy to adapt to your liking and website look.
The non-interface viewer fits into any layout – but the appearance is also highly-adaptive due to numerous parameters.
Included for free in our dynamic imaging server.
FSI QuickZoom is part of our dynamic imaging server solution. So when you buy FSI Server, you are able to benefit from the full potential of all viewers and no additional costs apply.
Experience the interactive sample:
(Please note: works only on desktop computers)
Hover over the image to see a fly-out zoom:
Hover over the image to see an in-place zoom:
See how easy it is implemented: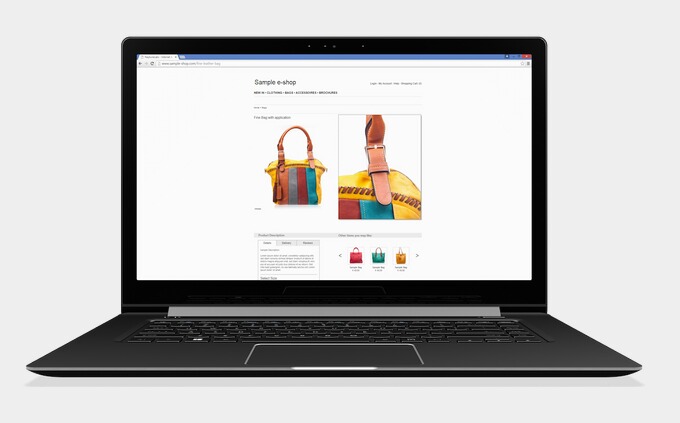 FSI QuickZoom enables you to add a mouse-over zoom for desktop computers to your product page in no time. While hovering over the product image, an enlarged section is either displayed next to the original image or within the image. Since only the section that is currently requested is loaded, the zoom is super fast and shows the user every detail in a second. The zoom window can be fully adjusted to your requirements.
What FSI Quickzoom offers:
Decide between in-place zoom or fly-out zoom

Only a single high-resolution source image per page required

Responsive Design – looks great on any device

Easily customizable via CSS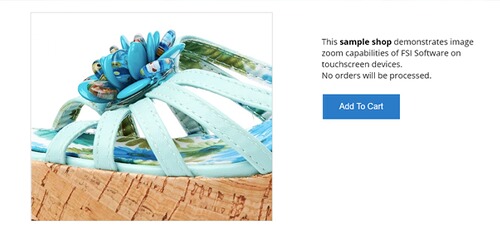 How to easily publish your images with hover zoom on desktop devices.
FSI QuickZoom is included in FSI Server. After downloading and installing the software, publishing your images with Hover Zoom just takes a few clicks. The zoom can be combined with the other zoom viewers as well.
1.

Upload Your Images

Open the 'Upload' Tab and upload your pictures to the web interface via Drag & Drop or by clicking the Browse button to add files.
2.

Activate FSI QuickZoom

Within the 'Publish to Web' Tab you can choose from a variety of viewers based on JavaScript. Choose "Single Source Imaging" and activate the "Enable FSI QuickZoom" checkbox in order to publish an image with hover zoom.
3.

Paste Codesnip To Your Site

Copy the HTML code which is displayed within the publish dialogue and simply paste it into your website in order to implement the viewer.


Can I change how the viewer looks like?
FSI QuickZoom offers two types of zoom: When hovering over a single source image provided by FSI Server, the part of the image the cursor is currently pointing at will be displayed enlarged within the image or, alternatively, in a zoom window next to the original image. The zoom window can be adapted with various parameters.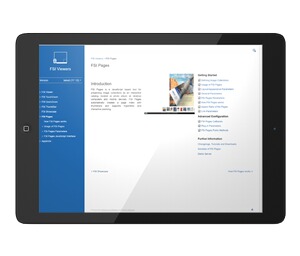 FSI QuickZoom Manual
Browse through our handy online manual for more information upon implementation and configuration of FSI QuickZoom as well as more information on FSI Pages, FSI TouchZoom, FSI Showcase, FSI ThumbBar and FSI Viewer.