It is also possible to use the download as a watermark-free version for a limited amount of time for e.g. demonstration purposes.
After installing FSI Server, a free trial key can be requested via the web interface of FSI Server. The key consists of a FSI Server Premium Edition which is valid for 60 days.
Please note: Only one key per License Request Data (= individual "fingerprint" of the machine the FSI Server is installed on) can be requested. If you would like to buy the software after the trial key expired, please contact us.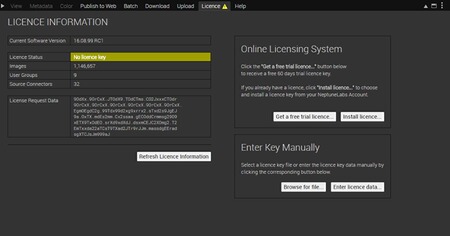 How to request the trial key
The trial key can be requested via the "Licence" tab of your FSI Server web interface.
Click the "Get a free trial licence" button in the section "Online Licensing System". You will be asked to log into your NeptuneLabs user account.
If you do not already have a NeptuneLabs user account, you need to register and activate the account by clicking the activation link in the e-mail you will receive. Afterwards, please press "Get a free trial licence" again.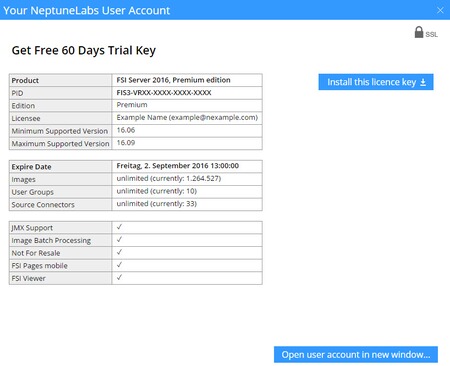 Please click the "Install this licence key" button in order to install the free 60 days trial key on your machine.