The all-in-one image server solution for effective online image presentation.
High-quality images are essential to attracting a website visitor's attention and a crucial component to boost conversion rates. Fast loading images, as well as an optimal and dynamic presentation of your images, are obligatory to make your website successful.
FSI Server is a comprehensive web image server enabling you to manage all your images easily and deliver them to your audience fast, reliable and very flexible.
You only need to charge FSI Server with a single high-resolution source image and all requested variations including different sizes, colors or formats will be created on the fly, in real-time. FSI Server additionally enables you to add zoom, 360° spins, image galleries and many more features to unlock the full potential of your image presentation.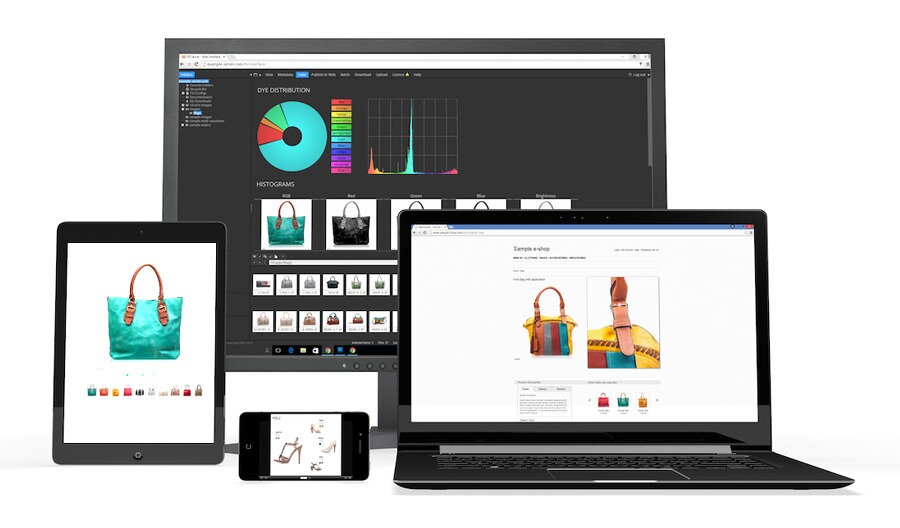 Use only one image source for all required variations.

Whether you are using thumbnails or need to display a different color of the same product – usually, for each image variation on a website, a new file needs to be created. With FSI Server on the other hand, you only need to provide one high-resolution source image – all requested variations including different dimensions, formats, additional overlays or effects are created dynamically on the fly. For a quick demonstration, have a look at our Dynamic Imaging sample.

Boost your website performance with dynamic image generation.

Regardless how big your images are – FSI Server is the fastest image server on the market. Since the required variations are generated on the fly, you can replace content any time without any delay. Once you modify the content on FSI Server, the users will be presented the modified content instantly. The source images will not be modified and performance is entirely irrespective of the source image format.
---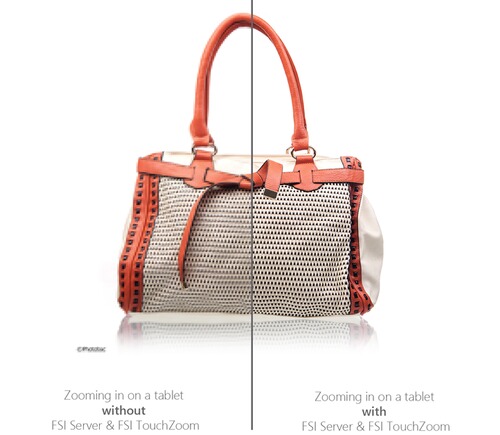 Generate images for responsive web design made easy.

FSI Server is an ideal basis for responsive web design. The Dynamic Single Source Image technology ensures optimal display of images regardless of the type of device your customers use. Zooming in and exploring every detail of high resolution images makes the customers experience even more satisfying – on desktop computers as well as on mobile devices.

Enhance your image presentation with dynamic zoom, 360° spins or galleries.

With the accompanying viewers you can deliver outstanding zoom and spin image quality to mobile devices as well as desktop computers. Display your images using responsive image zoom on touch devices, use fly-out zoom on desktop devices, present galleries or interactive e-catalogues – FSI Server is the all in one device independent solution of your choice.

---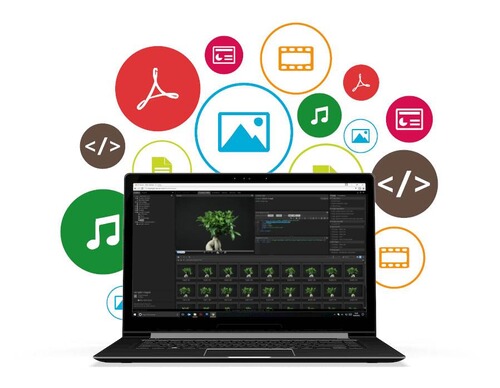 Manage all your images and website related assets in one place.

FSI Server has been developed with a focus on image quality and performance. Due to it's outstanding scalability, the image server can handle millions of source images and a virtually unlimited number of image requests.
FSI Server enables you to handle all website related files in one place – besides images, you can additionally manage and serve assets such as PDFs, music and video files, which can be addressed via a simple URL.


Seamless integration into your existing workflow.

FSI Server is easy to integrate into your website. You just need to add the FSI Server generated image request URL to your HTML document. If you would like to add zoom or spin, you just need to copy the corresponding generated code snippet to your website and you are good to go.
FSI Server can be integrated into a wide range of CMS, DAM or PIM systems using the extensive FSI Server Open API.

---
Save time, costs and space with dynamic imaging.

Since FSI Server dynamically generates images in different formats, dimensions and qualities on-the-fly, only a single source image is required. Costly and time consuming manual image preparation just gets obsolete.


Software only or SaaS
Choose the setup fitting your needs.

Our solution is flexible and can be tailored to your needs and business – whether you are a small, medium or large enterprise, if you have a small or a big amount of page impressions monthly – our editions cover all of those cases. You can choose to install the software on your own hardware or use dedicated servers or shared hosting services provided by us – we offer a tailored setup matching your requirements.

Learn more about FSI Server